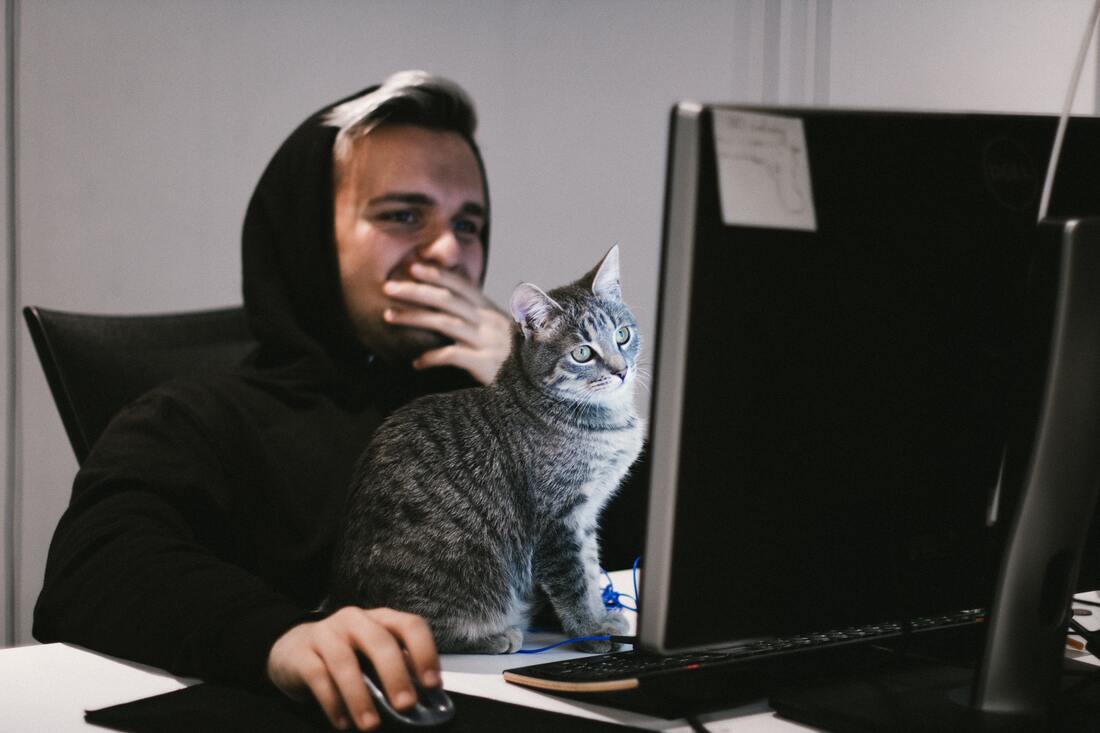 Man working from home – Photo by Ga on Unsplash
Due to the impact of COVID-19 live events have ground to a complete standstill. As a result there has been an upsurge in the number of virtual events taking place worldwide. Event organisers are congregating to virtual event platforms to address and deliver content to their audience.
Virtual events, (which can be live-stream, webinars or virtual summits) will never fully replace the real-life experience, however they are a perfect substitute for the lock-down lives we are currently living in.
While some organisations have chosen to completely cancel their live events and have re-established their event online, other event organisers have decided to completely postpone their event and reschedule it for later on in 2020 or for 2021. Whatever path you choose as an event organiser, it will be the best decision for your event and organisation.
There are currently many advantages to going online during the current lock-down, but after COVID-19, the conferences and events industry will be a very different place. Based on our many conversations with event organisers and keynote speakers, audiences will expect a virtual element of sorts to be added to live events in the future. The option to attend in person or to attend from home or office will be an added requirement.
However in the meantime, while we navigate this strange, challenging time we find ourselves in, it is important to keep front-of-face in the virtual world and keep your event and brand name visible in front of customers so as not to become redundant during this digital age.
As a solution, if you have not run a virtual event before, now is a great time to experiment. Start off small and run a virtual version before you take the financial risk of rolling out a complete replacement to your live event. This will help determine if your event is suited to the online platform. In order to do that there are many things you need to keep in mind. Below are some of them: –
1 – Cost
If you go virtual, the overall cost of putting on your event will be greatly reduced. Event organisers and planners no longer have to pay for staff, venue, setup or take-down. There will be no worries of  accommodation, meals or transportation costs. Keynote Speaker fees are also reduced as well as their additional costs such as airfare and expenses.
The main cost will be for hosting the virtual meeting platform, whichever platform you decide to use and there are a lot of options out there, from easy and free to sophisticated and costing hundreds of thousands of euro.
2 – Audience
The size of your potential audience at online event can be much greater. There are opportunities to sell more tickets to individuals who previously would not have been able to attend in person. In addition, the type of person who attends your online event will also is different, so you will have the opportunity to open up your event to a more diverse audience.
3 – Networking
Networking is difficult online, for some organisations it can work well,  for others, not so well. It works best if guests are willing to interact and engage in the comments and chat section.  From virtually attending a host of events since the lock-down, the few attempts we have seen at networking in separate 'rooms' after the event have been challenging, however this may change in the coming months. We are all experimenting. If the modus operandi of your event focuses on networking and deal-making, live traditional conferences is still where the most conducive networking deals are made, but in the meantime, needs must.
4 – Space
Online can accommodate limitless numbers, so you don't have to worry about a venue or its limited capacity.
5 – Keynote Speakers
Keynote Speakers are more available, they have had cancellations too, and most of them offer reduced fees for speaking online.  Event organisers have easier access to new and diverse Keynote Speakers who otherwise were unable to attend your traditional event.
6 – Lead generation
As there is the opportunity for a bigger audience to attend your virtual event, this means there is a opportunity to capture more leads. Having access to new email addresses gives you a get chance to convert your lead to a  customer.
7 – Accessibility
If you record your sessions, these recordings can continue to be watched and sold long after the event providing ever-green content. If you add in multi-language subtitles, it again will increase access to countries that may have not previously heard of your event. In addition, the keynote speeches can be watched anywhere and anytime.
8- Additional marketing opportunities
Videos of Keynote Speakers could be re-used at later dates, with the same material discussed on sessions and later broadcasts. In addition, materials such as speaker interviews, virtual Q&As can be re-broadcast and bonus material can be downloaded for more high-level customers.
9 – Climate change 
Virtual events are great for companies looking to demonstrate a commitment to environmental sustainability, by not being allowed to travel or even stand beside someone, we are already reducing our carbon footprint and helping our environment.
If you need help in booking Keynote Speakers for your next event be it virtual or in person, Oration Speakers is happy to answer any questions you may have. Contact us.