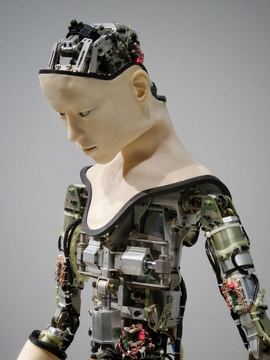 Recently Oration Speakers was asked to work on a proposal providing the customer with the latest and newest innovators in  the world of robotics, in particular, humanoid robotics.
Oration Speakers always likes to work with the newest innovators and asking us to provide a proposal with suggestions of humanoids to speak/attend an event instead of a regular keynote was an exciting challenge.
Obviously, humanoid robots are a relatively new concept in terms of robotics but there are handful of companies who have developed humanoids so well and have made them so lifelike that is is quite uncanny. Think Westworld and it will give you an idea.
A humanoid robot has a body shape that is built to resemble the human body. Some have faces and torsos designed to replicate human facial features such as eyes and mouths while others have the ability to move muscles etc in a way that resembles real human beings.
Oration Speakers discovered that there are a quite a few companies, mostly in Japan, that have developed such lifelike humanoids.
Some robotics companies are willing to bring their humanoids to your event, along with a Engineer and or Representative from their company who will set up the humanoid for your conference. Others will agree to contract out their humanoid for your event and agree to ship it to you (beware of possible delays at customs though!) The organiser/meeting planner can then prescript and prepare a Q & A with the robotics company ​in advance of the conference.
So, the world of Keynote Speaking is changing, however nothing trumps seeing human person live on stage, taking advantage of the space, moving around, interacting with the audience, answering questions and liaising with the media. It may be a while before a humanoid can do that.
If you are interested in bringing a humanoid to your next event contact us at Oration Speakers and we will be happy to share our findings.