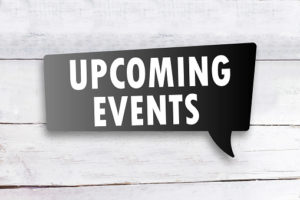 The need for reconnection
Since the reopening of the meetings and events industry in summer 2021, there is an obvious demand for face-to-face engagement across all industries, and even though Omicron has slowed this down in most sectors we foresee more conferences and events taking place in the second half of the year.
We predict there will be a surge in innovative events during the summer months, possibly brand new launches or entirely new events. Currently a lot of organisers are waiting to move forward with their decision on the date of their event and they are also deciding if they should move forward with an in-person, virtual or hybrid event (or a mix of all three). So this allows more time for new, novel, creative events. Event organisers will also have the opportunity to develop and support a host of new conferences, exhibitions forums and showcases which will reconnect innovative and international audiences and markets.
The resurgence of niche events
More events will be tackling specific, niche topics. Social, economic, environmental and economic issues will be taking over the current event landscape rather than those with a broader outlook. These events will be more diverse, showcasing innovation across many sectors and reconnecting audiences. That will also be the case when organisers are booking Keynote Speakers, the more niche a Speaker, they more engagements they will get.
Elevating experience and engagement
In order to strengthen brand engagement with audiences, conferences and event planners will need to develop exciting, new innovative experiences!
After almost two years of isolation for peers and audiences, visitors have higher expectations of events and they will be looking forward to attending events that will deliver an immersive, themed experience. Brands will need to be more inventive and ingenious in their respective industries, and they will need to focus on new innovative approaches to the entire event experience.
Event planners will be open to organising events in non traditional venues that enable brands to go above and beyond with their event experience. Planners will be looking at venue partners and suppliers that can deliver memorable experiences with the 'wow factor' more than ever.
Of course, there will continue to be ongoing external challenges, such as international travel restrictions, social distancing and PPE requirements and that obviously won't change for a while.
The 360 marketing approach
A simple marketing plan will no longer be reliant on solely advertising. Event organisers will need to utilise multiple touchpoints to attract audiences, build brand awareness and generate engagement, meaning. Marketing and Communications teams will need to work harder to cater for the specific needs of consumers and audience attendee. Activities, such as pre-event engagement platforms, webinars, half-day conferences, social media networking groups, roundtables and post-event PR, will become part of the event itself.
It's going to be an exciting year all round but will take a little time to kick off, in the meantime get planning! Also feel free to get in contact with us at Oration Speakers regarding researching new niche Keynote Speakers for your event contact us at info@orationspeakers.com