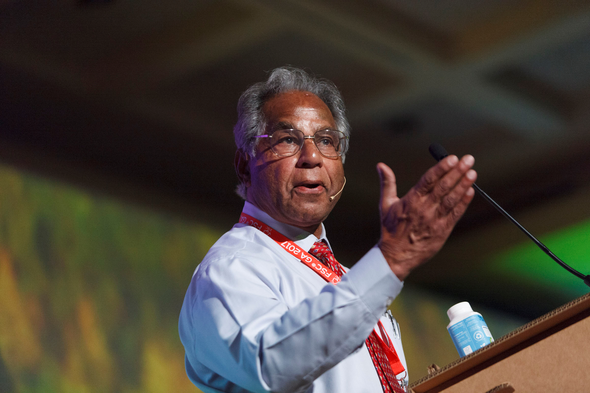 ​Over the last couple of months Oration Speakers have noticed an increasing demand for Speakers on the topic of sustainability and the environment. We are delighted to be working with a handful of experts in this area. We are most excited to announce the speaking engagement of Dr Sadanandan Nambiar at an event in Portugal this coming May. Dr Nambiar is an expert Keynote speaker on the topic of sustainability with regards to forestry and was was appointed an Order of Australia for his distinguished service to science in 2014.
​In his talks Dr Nambiar focusses on leading research which advances sustainable forest management (especially plantation forests) which leads to economic development and community benefits worldwide.
About 1.5 billion poor people are dependant on forests for their livelihood. In total, about 2 billion people are trapped in poverty in the forest-rural landscapes in the tropical – and subtropical world. The pro-poor forestry and forest conservation agenda promoted by many influential international organisations during the last 2-3 decades have largely failed to lift the poor people out of poverty.
Dr Nambiar believes that society has a responsibility to address  sustainability and how they wish to achieve it. He maintains that sustainability is a kaleidoscope of ideas and expectations, ever changing in response to all other changes that are happening around us and our continuously evolving economical, social and political considerations.
In order to achieve sustainability, it is of upmost importance to  ensure that our forests remain productive in the long term and while maintaining its ecological functions. This will involve trade-offs between values. Dr Nambiar believes we should adopt and adapt sustainable management practices enabling a judicious balance between economy – environment and social needs.
There is no universal prescription for this, pathways have to be found and practiced for each specific ecosystems and society. However, continuous investments in research and applications, and strong and well developed partnerships between public institutions and private companies are essential to have an effective contribution towards climate change mitigation measures.
Dr Nambiar  is an Hon. Fellow in CSIRO, which is the Commonweath Scientific and Industrial Research Organisation,  an independent federal government agency responsible for scientific research in Australia. He is actively engaged in promoting forestry for rural economic development and poverty alleviation in Asia.
​If you are interested in booking Dr Nambiar please contact Oration Speakers.