Does your team need a motivational push for this quarter?
If so, Keynote Speaker Jamie Clarke is coming to Dublin and he can help.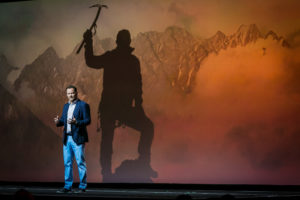 Jamie has over thirty years of world-class mountaineering experience.
✔️He has lead expeditions through more than forty countries.
✔️He has created & sold both an online & a brick and mortar business.
✔️He has done Mindset coaching for both Stanley-Cup-winning & Olympic-gold-medal-winning teams.
If you are interested in having a a humorous and passionate master storyteller speak at your event Jamie captivates any audience while sharing lessons on LEADERSHIP, TEAMWORK, RESILIENCE, TRUST and PURPOSE.,
Jamie is available for speaking engagements between the 18th & 26th of October.
For more information on Jamie, find more information here: –
Reach out to us at Oration Speakers to hear more.